Modules for computed tomography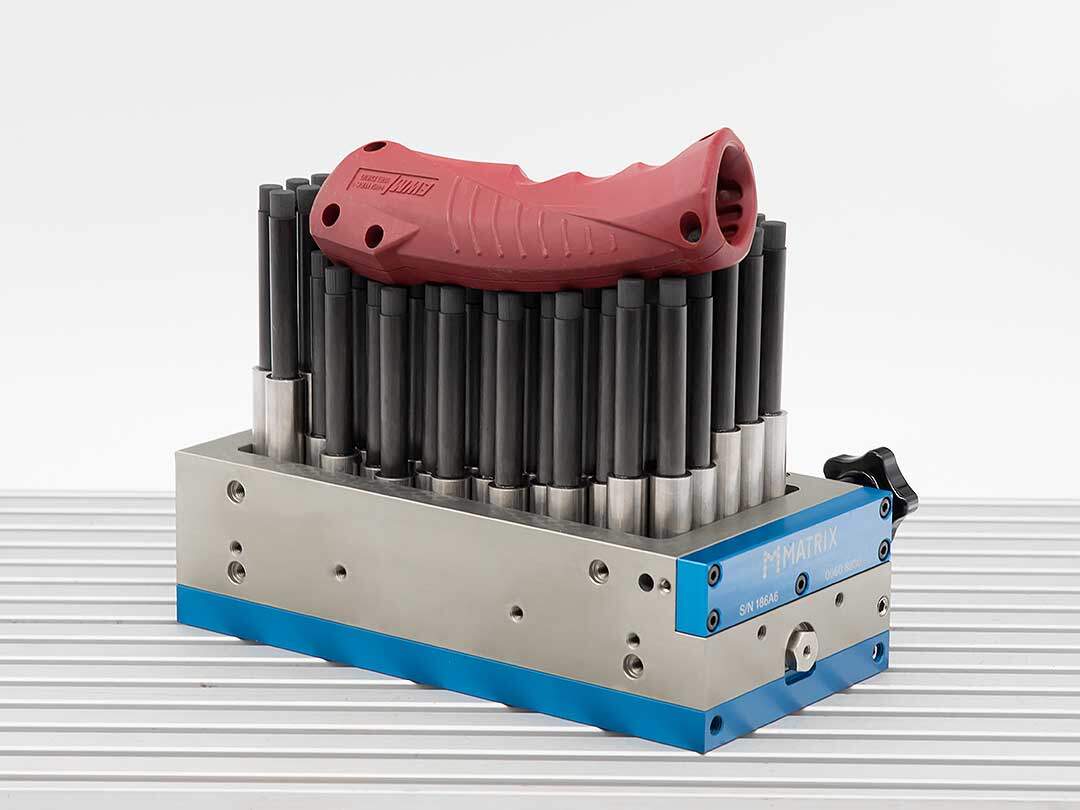 With this equipment as an additional feature, you can adapt the MATRIX® products for the use in computed tomography.
The pin attachments can be irradiated and even enable an error-free scan of plastic parts.
Thanks to the foam attachment, the workpiece literally hovers above the device and can be easily separated during the postprocessing.
It can be combined with the X-PAD and the X-SUPPORT XL modules.