ASSEMBLY AND FLEXIBLE WORKPIECE SUPPORTS BY MATRIX® AT AFRISO-EURO-INDEX
In assembly, the MATRIX® mold cavities can either be created by pressure onto the masterpieces or by the workpiece itself, for example when supporting tolerance affected cast parts. Is a new mold cavity needed for another workpiece shape, the pin fields can be put back into their original position by loosening the fixing screw and then used for re-molding. The MATRIX® mold clamping systems can be deployed in the assembly of prototypes or individual parts, as well as on workpiece supports in partially or fully automated serial assembly processes.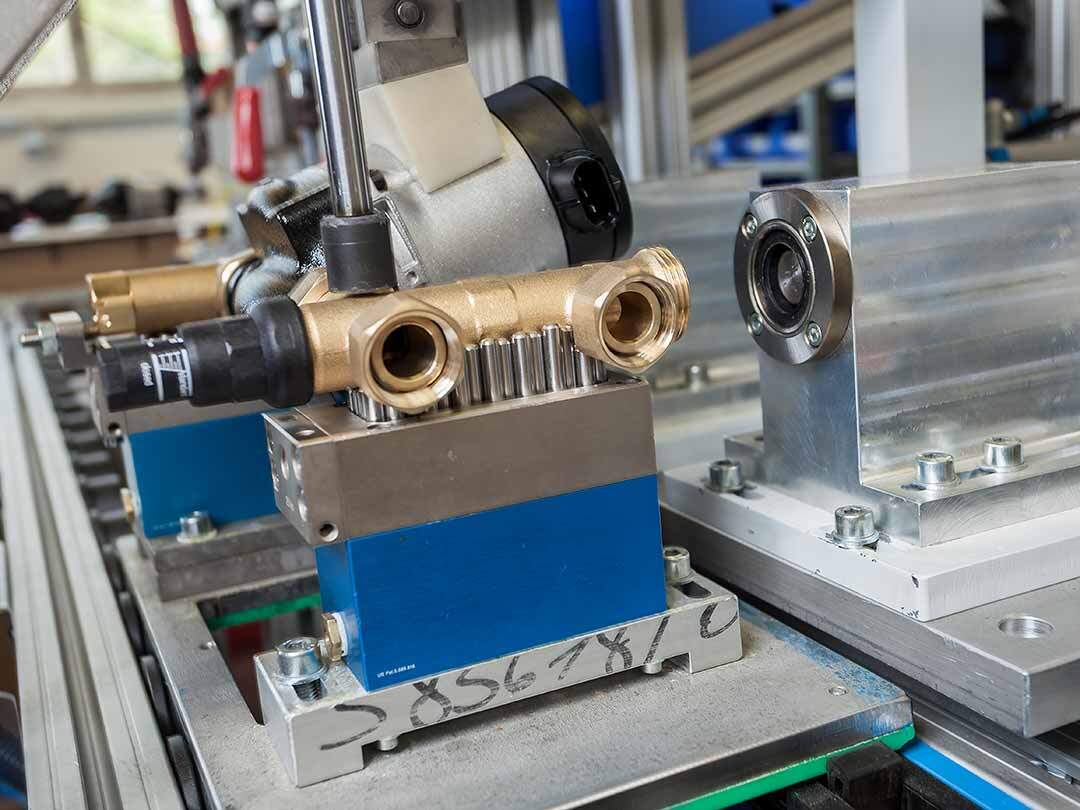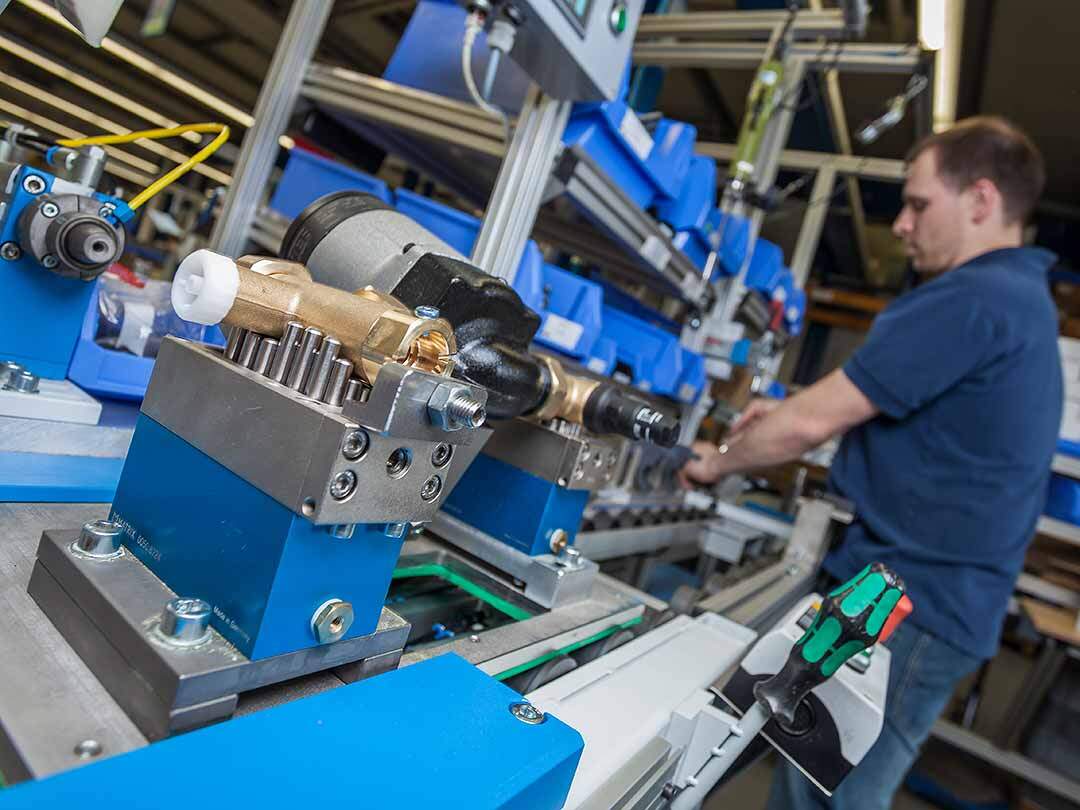 MATRIX® mold cavities are a flexible and robust workpiece support at a partially automated assembly workstation.